---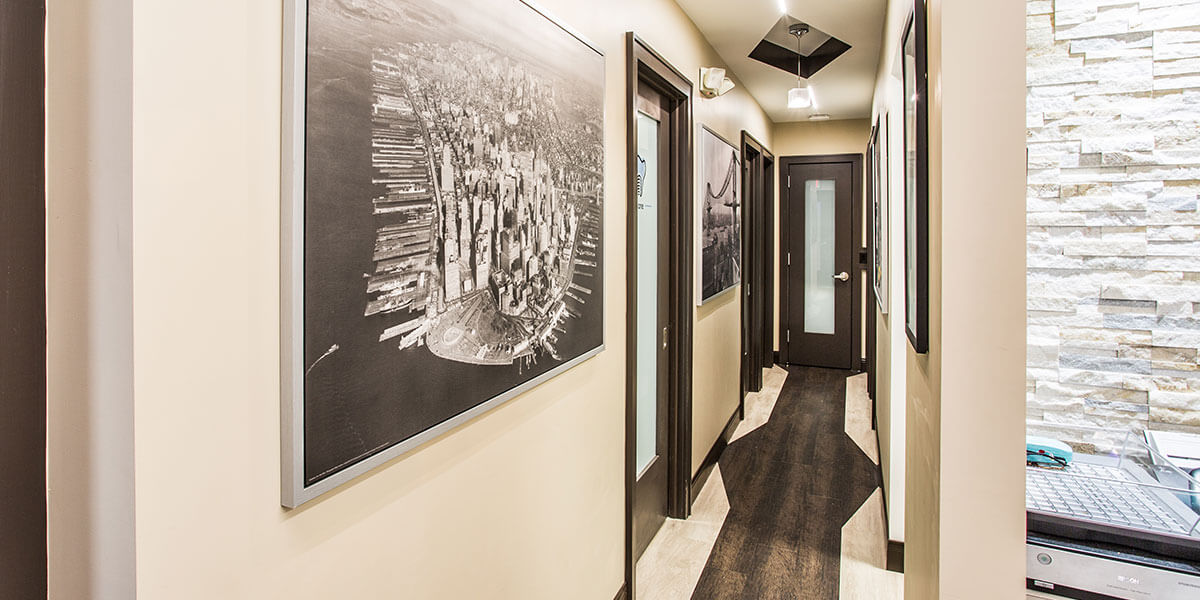 Preventive and Diagnostic Services
---
An oral examination is a visual inspection of the mouth, head, and neck, performed to detect abnormalities.  Radiographs allow for a more complete examination, helping the doctor to detect cavities, problems in existing dental restorations, gum and bone recession or other abnormal conditions within the mouth, head and neck area.
A dental cleaning, also known as an oral prophylaxis, is the removal of dental plaque and tartar (calculus) from the teeth. Specialized instruments are used to gently remove these deposits without harming the teeth. First, an ultrasonic device that emits vibrations and is cooled by water is used to loosen larger pieces of tartar. Next, hand tools are used to manually remove smaller deposits and smooth the tooth surfaces. Once all the tooth surfaces have been cleaned of tartar and plaque, the teeth are polished.
Dr. Lavie regularly consults on complex cases and also provides second opinions for patients. Following a thorough review of your records and a comprehensive evaluation of your current concern, Dr. Lavie can provide a fresh prospective on possible treatment plans and help you make an informed decision on a plan that works best for you.
Oral cancer affects thousands of Americans yearly. We use the latest technology to detect changes in oral tissue consistencies and/or lesions. With early detection, cancer may be caught before it has time to spread, potentially saving lives.
A tooth that can not be saved with restorative materials may need to be removed. Before removing your tooth, the area will be numbed with anesthesia. The tooth is then loosened using a special dental instrument known as an elevator. After it is loosened from the socket, it is gently removed by forceps, a dental instrument commonly used in dental extractions. Stitches may be necessary after the removal of a tooth.
---
Restorative and Cosmetic Prosthodontics
---
A crown is a dental restoration that completely covers the outside of a severely decayed tooth. Dental crowns can be completed in two visits. During the first visit, the tooth is prepped (shaved down) and an impression is taken. A temporary crown is placed while the permanent crown is being made. During the second visit, the permanent crown is carefully fitted and then cemented into place for a permanent restoration.
A bridge replaces missing teeth without the use of a denture or dental implant. A false tooth is held in place by being attached to a neighboring tooth. In order to fabricate a bridge, crowns are made for the teeth on either side of the space and a false tooth is placed in between the crowns, which act as supports.
Porcelain veneers are thin pieces of porcelain used to recreate the natural look of teeth. To place a veneer, a very small amount of the original tooth enamel must be removed. Afterwards, an adhesive layer is placed between the slightly prepped tooth and the veneer. The veneer is then hardened with a curing light.
Snap-On Smiles® is an affordable, non-invasive cosmetic removable arch that easily and painlessly provide a beautiful smile in 2 visits to the dentist.
An inlay or onlay is a partial crown restoration that can be placed when there is not sufficient tooth structure to support a filling, but not quite large enough to require a crown. They are made of a composite or porcelain that aesthetically and functionally replaces the missing tooth structure.
Dental implants are the replacement of tooth roots in the mouth. Implants provide a strong foundation for fixed or removable replacement teeth. Dental implants, which are placed in the jawbone, are small anchors made of a biocompatible metal called titanium. The anchors begin to fuse with the bone over the course of a few months. After the fusing process, known as osseointegration, abutment posts are inserted into the anchors to allow for the permanent attachment of the replacement teeth.
Learn More About Dental Implants
Implant supported dentures can help alleviate movement or gum irritation caused by "loose dentures" and can be either fixed or removable. This technique Offering many advantages over traditional dentures, this solution requires the placement of two or more implants to "anchor" the dentures.

Dental implant placement can also help alleviate the sunken look that can occur with bone loss in the jaw by stimulating bone growth in the area around the implant. This process is called osseointegration and can also help prevent future bone loss.

If a removable denture is selected, the denture will "snap" on to the implant rather than requiring the use of denture paste or adhesives. Removable dentures can be taken out for cleaning at night.

Fixed implant supported dentures remain in place and does not need to be removed at night. There is no plate covering the roof of the mouth, so speaking and eating are more natural and comfortable than with a traditional denture.
---
Specialty Services
---
Do you snore?
If you snore, you are likely disturbing your sleep partner, and affecting your relationship.  It is also 30% likely that you have sleep-disordered breathing, also known as apnea.
Are you looking for a CPAP alternative?
Oral Appliance Therapy is often an effective alternative to CPAP for patients suffering from obstructive sleep apnea.
To find out if you are a candidate for a snoring/sleep apnea appliance, please call us for a consultation.  Dr. Lavie will review your history and will discuss all available treatment options.
Computer Aided Design (CAD) and Computer Aided Milling (CAM) offers advanced treatment options with less waiting time for a restoration. Depending on the procedure(s) being performed, your dental restoration(s) may be able to be placed on the same day or next day instead of the usual wait of one to two weeks or more. Using a special scanner the office can take a digital impression without using traditional trays, improving patient comfort. The restoration(s) is then designed using advanced computer 3D technology that can analyze the interaction of the new restoration with your other teeth. A new crown is milled out of a solid piece of tooth colored material providing excellent durability. Advancements in materials and technology have provided many options for great restorations that can both look great, provide superior strength compared to other restorations, and reduce the need for multiple visits to the office.
Full Mouth Reconstruction is a multi-step process involving many different types of cosmetic dentistry procedures to improve both the health and the appearance of your smile.
Depending on the degree of tooth damage, any of the following dental treatments may be used:
Porcelain veneers
Dental crowns
Dental implants
Tooth bonding
Tooth-colored fillings
Dental bridges
Orthodontics
Periodontal Treatments
Endodontic Treatments
After a thorough evaluation with Dr. LaVie, we will create a step by step treatment plan for your reconstruction. The specific order of treatments will be outlined and explained during the evaluation.
Full mouth reconstruction can require multiple visits to the dentist office and can possibly take as long as 12 months. But at the end of this process, your mouth work better and look and feel great!
Whitening, also known as bleaching, is the procedure used to brighten teeth. There are two different ways to achieve a desired whiter smile, In-Office Bleaching and At-Home Bleaching.
In-Office Bleaching usually requires only one office visit. A protective gel or a rubber shield is placed over the gums to protect the soft tissue. A bleaching agent containing carbamide peroxide is applied to the teeth, and a laser light is then used to enhance the action of the whitening agent .
At-Home bleaching requires an impression of the teeth to be taken to make a customized mouth guard to hold the whitening gel, containing carbide peroxide, against the teeth. Once the mouth guard is made, it is worn for a period of time, as instructed by our office. The amount of time may vary from a couple hours a day, or all night, for up to four weeks or longer, if desired.
---