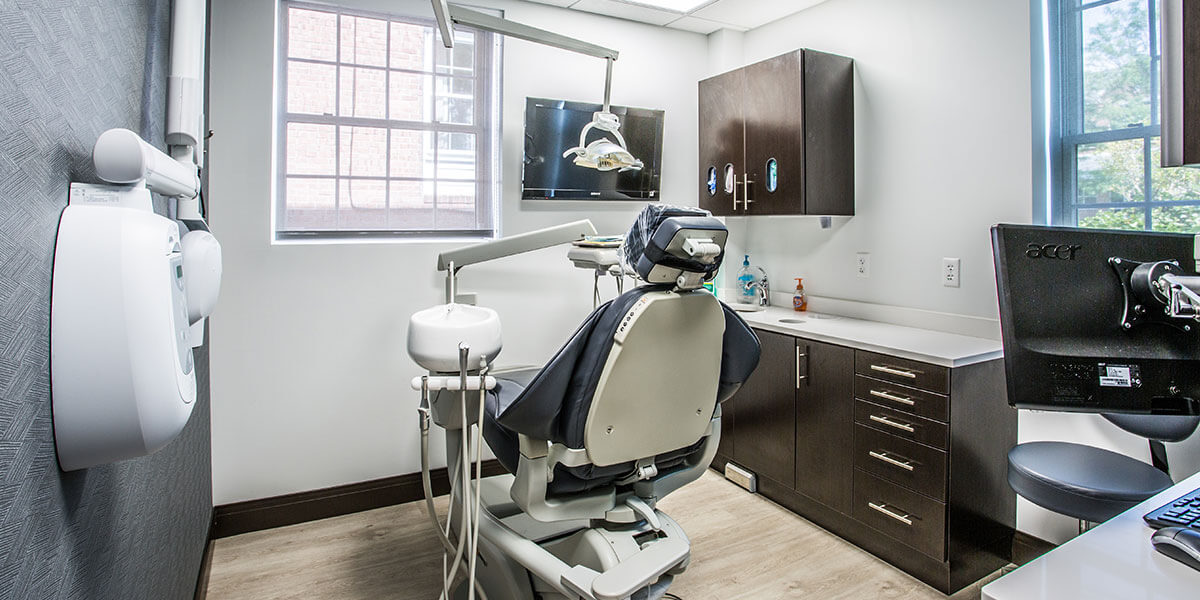 ---
General Guidelines for all procedures:
Carefully follow all guidelines provided by our office, and, most importantly, practice good oral hygiene. Additional instructions following various types of treatment are listed below. Please click on the below topics for detailed instructions. In the event of an emergency please call our office. If you are experiencing a serious or life threatening emergency, please call 911 or visit the nearest emergency room.
---
Following Tooth Preparation:  Sensitivity and tenderness of the tooth and surrounding gums is common for the first day or two after a tooth has been prepared for a restoration. If the tenderness or sensitivity lasts longer than this, please contact our office. If anesthesia is used, avoid chewing, biting, and eating until the numbness wears off. The final restoration may be placed the same day that the tooth is prepared or may be placed during a separate appointment.

For Temporary Restorations:  Eat softer foods, and avoid foods that are particularly crunchy, chewy, or hard. Carefully clean around the restoration, brushing and flossing daily.  Be gentle when flossing, taking extra care not to loosen the temporary restoration. Slowly pulling the floss out by one end can help avoid putting too much pressure on the temporary. If the temporary restoration becomes loose or breaks, please call us immediately.

After Final Restoration Placement:  Avoid chewing on hard, crunchy, or sticky foods for 24 hours in order to give time for the cement to fully bond. Mild sensitivity to hot or cold foods is not unusual and should dissipate after a few weeks. If sensitivity lasts more than six weeks, please let the office know.

Ongoing Care:  Proper care of your restoration includes brushing your teeth after every meal and snack, and flossing at least once a day before bedtime. Rinsing your mouth with water or mouthwash with also help to remove any additional particles that may have been missed during brushing and flossing.

Please call our office if you are in pain or have any questions regarding your treatment.
Do not eat or chew until any numbness from anesthesia has worn off. If you are supervising a child who has had treatment, make certain that they are not eating or chewing while numb. Please make sure they do not bite their lips or tongue as doing so can cause serious injury to their soft tissue. Avoid sticky, crunchy, or hard foods for 24 hours.

Sensitivity to cold and heat, as well as any soreness, should not last more than a few days. Please call our office if you experience pain or discomfort for more than a few days.
Dentures and partials will often need several adjustments in order to fit comfortably. To help yourself adjust to your dentures you can practice reading aloud for a little while each day. Dentures should be removed overnight or for at least 6 hours a day to give your mouth and gums time to rest. At night you should remove your dentures and clean them. They should be stored in a clean container filled with denture cleaning solution. Food particles can become trapped under dentures causing inflammation or sore spots. Lightly brush the roof of your mouth, your tongue, and your gums after removing your dentures. You may have discomfort for a few days after receiving your final dentures or partials.

Ongoing care of your denture or partial includes brushing your teeth and the surrounding tissues after every meal and snack and flossing at least once a day before bedtime.  If you have full dentures,  brushing the dentures daily is very important. Rinsing your mouth with water or mouthwash will help to remove any additional particles that may have been missed during brushing and flossing.

Make sure to visit our office at least once a year to have your dentures or partial adjusted and checked by the doctor. Wearing ill-fitting dentures or partials without proper care and adjustment can cause bone loss in the jaw area and oral disease. Please call our office if you are experiencing ongoing pain or discomfort or if you have any concerns regarding your denture or partial.
For the First 48 Hours Following Bleaching: Teeth are more susceptible to staining for the first 48 hours following bleaching treatments. For the first 48 hours after whitening, it is best to avoid dark-colored foods or beverages that can stain your teeth. Any item that can stain your clothes can also stain your teeth.

Avoid: Berries, cola or other dark sodas, red wine, coffee and tea, tobacco, and ketchup, soy or other dark sauces.

Using Your Custom Trays: Follow the instructions given by our office, placing the bleaching gel in the center of each tooth position on the tray so that the gel will rest against the anterior surface of the teeth once it is placed in your mouth. Wear trays for the recommended time. Rinse the mouth, and gently remove any gel remaining on your teeth with a soft bristle toothbrush. Clean the trays.